Welcome to Ana Montes' web site. Please contact me if you have any questions about classes or performances.

Facebook
(search for "Flamenco Danzarte")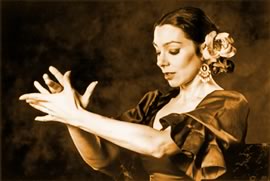 Flamenco Danzarte Studio
Ana was voted 'Best Dancer Over Thirty' in Seattle by The Seattle Weekly in 2013!
Voted: "Best Place to get Rhythm in Seattle" ~ Seattle Magazine
9871 Aurora Ave. N.
Seattle, WA 98103

(Between 98th and 100th, across the street from BurgerMaster. Turn left on 100th and another left to come in to the FREE parking.)

Note: The space is called 'Center for Traditional Arts'. Ana's studio, Flamenco Danzarte, is inside.